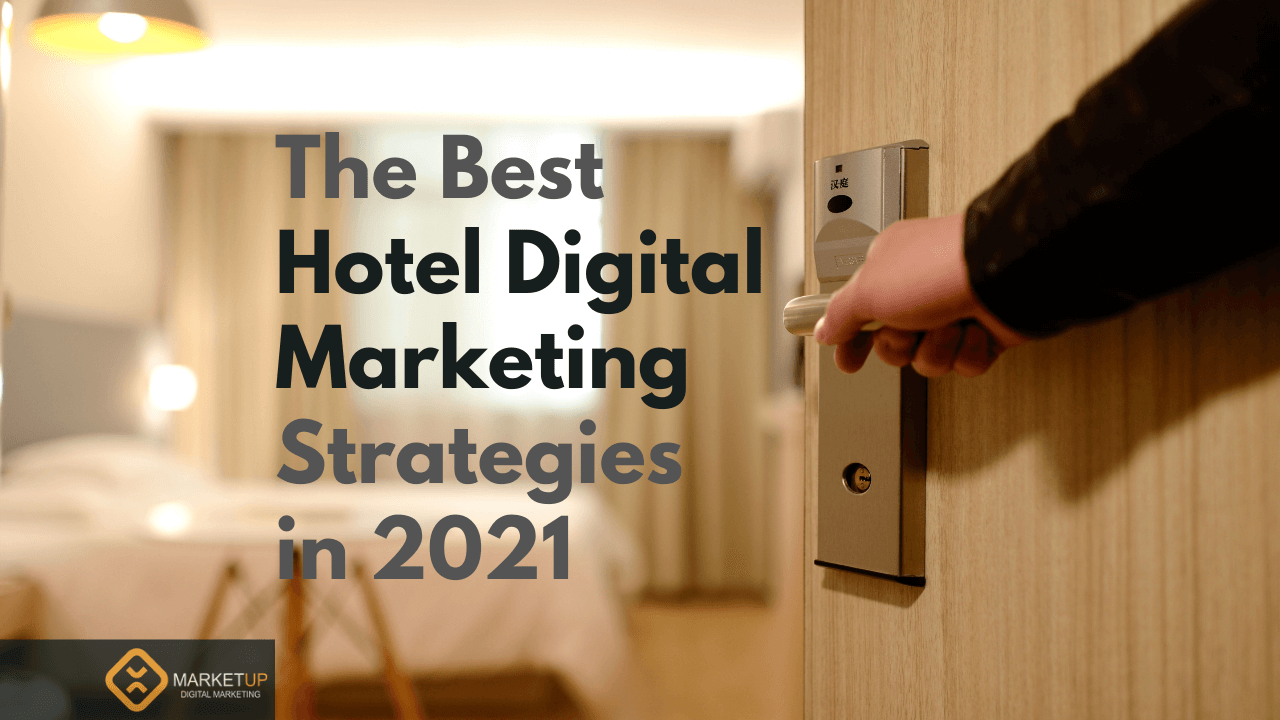 Nowadays hotel digital marketing is the biggest part of a serious company's overall strategy to make as many bookings as possible throughout the year.
However, in the rapidly evolving information era, a more systematic and comprehensive effort is needed to develop a rewarding hotel digital marketing strategy. The same goes for villas, apartments, and B&B.
And if all this has not bothered some businesses because they used to rely on online travel agencies, the pandemic we are going through, unfortunately, proves that without a substantial online presence, bookings have bottomed out.
This is what happened to Booking.com due to COVID-19 in the first quarter of 2020 alone.
A smart online hotel room distribution strategy, especially when it comes directly from your hotel website and not third party channels, would bring most of the bookings anyway, but at present you may be lost without it.
That said, below you will find the main hotel marketing plans and ideas for the most effective online promotion of your hotel business in order to get more bookings with less commissions.
What is Hotel Digital Marketing?
Also known as hospitality digital marketing, it is every move we make to create and even more importantly maintain a hotel online presence.
The most well-known means used are:
Online travel agencies (OTAs)
Ads on social media platforms such as Facebook, Twitter, Instagram and TikTok.
Google Ads
Metasearch engines like TripAdvisor and Trivago
SEO on Google, Yahoo, and other search engines
Content Marketing
You may already be using some or all of them but behind every successful hotel website, there is a successful digital marketing strategy, combining well-placed investments that will bring profit.
7 Ways Hotel Digital Marketing Will Help You Get More Business without commissions
I have nothing against online travel agencies, but a recent research showed that 23% of travelers experienced a problem by booking a room through a third party.
Before you turn to them there are so many other important things you can do for your hospitality business without wasting money on commissions and endangering your reputation.
It all starts with a flawless website backed by the right booking engine that has everything you need to convince the visitor but also automating all the procedures
Hotel SEO is the most important tool to increase your profits. The right job will minimize dependence on OTAs as well as advertising costs.
No one can completely avoid online advertising, but there are ways to do it with maximum efficiency at the lowest cost at the right time.
But let's sort of start at the beginning.
1. Hotel Website Design
For better or worse, many travelers use booking engines to find the best value deals. This doesn't mean that your hotel website should be anything but perfect.
Putting aside the money you lose, an offer on these machines is not enough. Taking a look at the latest online travel booking statistics, most people will search and visit the hotel website for more information.
The person concerned, whether it is a leisure or business trip, wants to know everything about you and the place you are in. And this is exactly where all the magic happens.
Show the customer who you really are, what he has to gain by choosing you for his accommodation, offer special packages or an even better price if he books a room directly to you. The possibilities that an attractive hotel website design gives you are unlimited. And it's definitely way more than just a logo, a few photos and a button.
Naturally, the first concern is to create an amazing, welcoming and functional hotel website just like the hotel itself.
2. Hotel SEO
Previously the customer learned about you through a booking engine but what if they were just searching online for hotels in your area? Would you be on one of the first two Google pages?
A well-designed hotel website is your brand identity, a virtual foretaste of the experience that awaits the customer. But he should be able to find it without necessarily knowing the name of your hotel.
One of the biggest mistakes you can make is underestimating the power of Hotel SEO. Ιn my opinion it's the most important investment since it will bring constant traffic to your website drastically reducing how much you spend on advertising to get these precious bookings.
Most people think that SEO is all about keywords and there are quite a few who confuse it with Google Ads. Of course, keywords are the tip of the iceberg but along with them there are honestly hundreds of reasons why Google, Yahoo, Bing and every search engine will promote you to the first page and not your competitor.
On-site SEO
Keywords are only the beginning and the right choice will make the difference but how they will be combined in each page, each photo, each description has specific techniques to gain real value for search engines.
Off-site SEO
It's extremely important for Google when other pages mention your hotel (No ads but actual references). But what most people don't know is the damage done when these external backlinks come from sites that are unreliable or have nothing to do with your niche.
Technical SEO
Google has very strict requirements for your server, the web builder used to design the hotel website, the structure of your page, the plugins, the loading time, mobile-friendliness … everything. Even if one of them doesn't meet their standards it will greatly damage your organic traffic.
Local SEO
A hotel by default welcomes guests from other parts of the country or abroad. With "normal" SEO you maximize the chances of a customer finding you online wherever they are. That is, when someone plans his trip and accommodation. Local SEO is an even more sophisticated technique to boost your online presence when the customer is already in your area and looking for somewhere to stay.
If you don't invest in the right professionals for a proper hotel SEO, then you are doomed to always spend a ton of money on online advertising because you simply don't exist for the search engines otherwise.
3. Content Marketing through Hotel Blogging
Hotel blogging is another important tool of hotel digital marketing to increase bookings without ads. Creating a blog for your hotel or writing guest posts on others, you have the unique opportunity to capture the potential customer's imagination, by digging deeper into the hotel's surrounding area and the additional services you can provide.
A lot of people separate content marketing from Hotel SEO.
On the one hand, the content value is crucial for the customer in order to choose you to book a room and surely there's a science to getting people to trust you through content marketing. But as I mentioned in the previous section at the same time we have to keep in mind that Google evaluates posts completely differently even when they are selling like crazy.
In other words hotel blogging needs the right combination of content marketing and SEO techniques to get the most out of it. After all, how can you make profit out of content marketing if no one can find and read your post.
4. Google Ads for the Hospitality Industry
More and more hotels, BnBs, villas and apartments are investing in Google Adwords but at the same time, many choose not to follow this tactic.
I don't know if you have tried to create a Google Ads campaign. The process seems quite simple (trust me, it's not) and in just a few minutes you can be on the first page for the keywords you've chosen.
After only one or more days you begin to realize what is really happening.
Did you choose the right keywords?
Is the campaign rewarding?
Did you target the right audience?
Is there the right ratio between Αdwords cost and room bookings?
Is your hotel website properly designed for something like this?
For how long do you think you should keep the campaign active?
Did you end up spending a shitload of money for nothing?
These are just a few of the first thoughts on the first contact with Google Adwords. In other words, is it worth the trouble?
The answer is a big fat yes. As necessary as it is, Hotel SEO is not going to work wonders in no time, especially if you are a new business, since on average it takes 6 to 8 months for the difference to be seen.
The gap can be filled by Google Ads. In fact, the right combination of SEO with Pay Per Click advertisement is the way to go. But like everything else, you need a ton of experience to create and maintain a successful Google Ads campaign.
My personal experience has shown that if you do it right then you can invest in the "golden" keyword up to 400% cheaper than the price paid by your competitors.
5. Social Media in Hotel Marketing
I do not think we need to discuss how important Social Media is in our daily lives.
With Facebook and Instagram remaining at the top, Twitter, Pinterest and TikTok being the latest trend, a strong social media strategy can help you create a more casual relationship with existing and potential visitors but also further develop your brand.
But if you really want to invest in paid social media ads, the situation is just as complicated as Google Ads and any kind of Pay Per Click advertising.
Most blogs claim that it is the best and easiest way to target a younger audience, the famous millennials. That's absurd! It's 2020, we all spend a huge chunk of our day on Social Media.
The profit through social advertising is proportional to the effectiveness of the campaign that will be selected and will not make a significant difference if it is not pushed to the right audience, at the right price, at the right time.
6. Hotel Metasearch Engines
A metasearch engine draws results from many other search engines, producing its own list of combined results.
This allows the user to see the availability and prices of rooms from different platforms in a single list. TripAdvisor, Trivago, Google Hotel Ads are the most popular metasearch engines.
However, there is a catch. The potential customer cannot book directly at your hotel via the metasearch engine. Instead, it directs him to your website, an OTA or other platform and books the room from there.
In other words, you need to make sure that your hotel website and the booking engine you use are properly designed to finish the sale.
7. Hotel Online Booking System
For the end I left the booking engine of a hotel website. But what does it have to do with Hotel Digital Marketing?
In fact, the app you use to secure online bookings is where the customer will end up in any way and will essentially decide if it is worth booking a room.
For the client, it is enough to be practical, fast and to inspire confidence. A problematic user experience will irritate him and he will probably move on to the next accommodation he had in mind.
For the hotelier, however, an online booking engine is much more:
It is promoted with metasearch engines
Connects to Social Media
Improves the hotel efficiency
Automatically manages bookings and payments
Collect valuable data about guests
And these are just some of the things that an exceptional booking engine really offers, making it more than crucial to the viability of your business.

Even smaller hotels can no longer ignore the need for an online booking engine but almost all of them require a commission on every booking of up to 20%. But there are alternatives where you only pay once for the software, having complete control and all the benefits it offers.