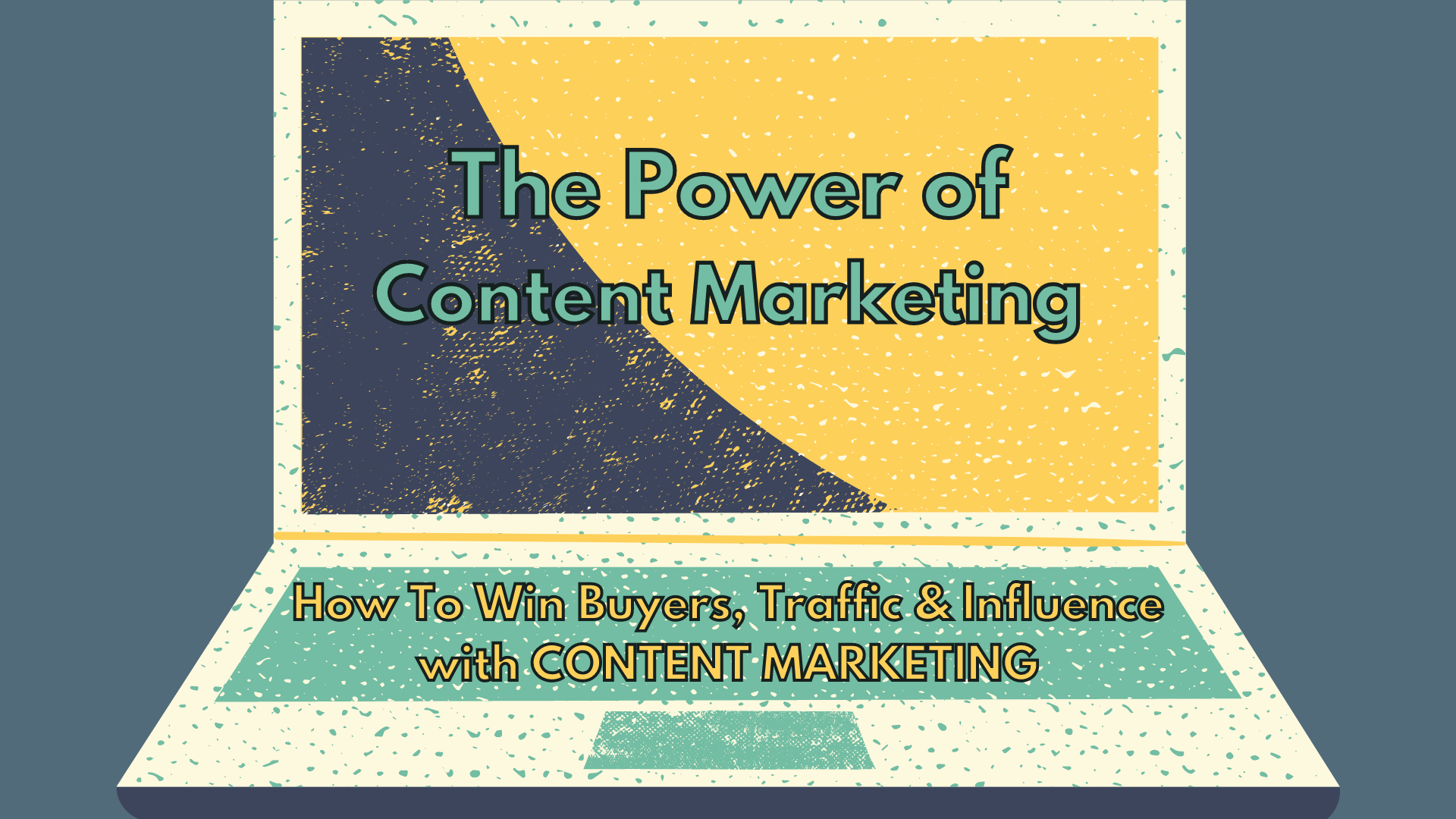 Digital Content Marketing and how to create the right content marketing is what I have been doing for a living for quite some time now. Like everyone I originally believed that good content is enough to achieve its purpose, which is nothing more than selling a product or service.
While not denying that valuable and relevant content catches the attention of a targeted audience by building a deeper relationship with potential buyers, it alone is simply not enough to push your online business forward.
Unfortunately, posting content does not automatically generate traffic. But even if it does, it doesn't mean that the content sells. Creating content requires a strategic plan and most of the time a whole team of experts is hiding behind it.
Give me five minutes and I will try to share with you what I have learned in the last five years working at various content marketing agencies.
Ιmportance of Content Marketing
Content marketing as opposed to paid advertising delivers informative content that is relevant, interesting and useful to your target audience.
This way you are half winning from the start since the public is looking for a solution and not your product or service. With the right content, they will first appreciate the help you give them and eventually decide whether to buy or not.
But this dynamic offers much more than a monetary gain.
When done well, content is what creates a good brand
Α brand that your audience automatically associates with knowledge. Even if they don't buy on the first visit, they will turn to you when they need help. From just another company you can become a leader in your niche.
Website Content brings Continuous and Steady Organic Traffic
Your page is very important but how much content can it hold?
Content Marketing is the ultimate way to dominate search engines with Google first and foremost.
People usually don't start an online search looking for your company but discover it by looking for solutions, googling what they think is relevant to their problem and of course, your business. This is the main reason why you can convince them more easily. They don't accidentally fall for your ad but actively seek it
Content marketing Goals
Τhere are four types of content:
Written word
Sound
Video
Images
Whichever you try, the goal of Content Marketing is not just to sell. Content enables you to:
Offer real help to the public
Provide advice
Warn them of possible dangers
Educate them in your area of ​​expertise
Ultimately, Content Marketing aims to improve the life quality of your audience even if they don't buy anything from you.
Ηow to do Content Marketing
To better understand what exactly Content Marketing requires, I will describe one day at work.
Embrace the brand
First of all, I need to talk to the customer and fully understand the brand.
What does it represent?
Target Audience?
What will they gain by buying the product?
These are some of the questions and unfortunately, in many cases there is no brand of any kind. Another common mistake is not adapting the brand to the needs of digital marketing.
Digital Content Strategy needs keywords
The next step is to find the right keywords. SEO is the most important tool for building an effective digital content strategy. No matter what we want to sell, people are looking for this product with keywords that you are probably unaware of.
Creating a map of the most important keywords will also indicate the type of content I will create at the end.
Competitor Analysis sets Content Marketing goals
Once we know where we are aiming, Competitor Analysis follows. A really painful process which on the one hand will limit the keyword pool I created and on the other hand needs constant monitoring.
At the same time, reading competitors' articles helps tremendously in actual online content creation. But you must not forget that I am talking about inspiration, not copy-pasting content of others.
It is not just immoral and prosecutable. Even if neither of the two bothers you, search engines, with Google first and foremost, have become extremely good at recognizing and punishing plagiarism.
At best, content advertising will not have the expected result because there is no case to rank, that is, to be on the first pages of Google and as many search engines as possible.
At worst, however, it can lead to manual ban. In this case, it is not just the page that contains the duplicate content that will disappear from Google, but the entire website.
Epic Content Marketing requires Epic Content Creation
After I get the full picture of
Product
Niche
Target audience
Keywords
Competitors
and only then, I am fully prepared to create online content.
There are really countless content marketing techniques and of course I'm talking about how to sell the product.
You can choose to tell a story, highlight a problem, present a case study or inform the public about your services, etc. You have numerous possibilities and ways to increase your brand awareness and you can become as creative and artistic as you want through content marketing.
But the ultimate goal is to convince the reader to buy the product we are promoting. Unlike most guides I cannot say that there is a strategy that always works but there are three basic rules, or I should rather say principles, that should always be followed to send your message correctly and convince as many as you can about the product you promote.
Credibility: Through the content you should prove to the public that the author and the organization are trustworthy.
Invoking the emotion: Without becoming excessive we should become one with the public, to understand the situation in which they find themselves, to give the sense of urgency for the product that will provide the solution to their problem.
Reasonable arguments: By presenting a situation exactly as it is and highlighting the advantages and disadvantages of the solutions we propose, we avoid the sense of public manipulation.
CTA Conversion in Content Driven Marketing
Content marketing is good when the site visitor reads it and it is the first sign that we did the right thing.
However, a balance must be struck between giving potential customers valuable information and the sale of a product and consequently the promotion of the company which is the very essence of Content Marketing.
Most will tell you that the more you say the better. It certainly works in many cases but there is always the risk of losing the customer. You must not forget that in the digital world you have about five seconds to convince the visitor to stay on your page.
Therefore, in order to buy what you are selling, you must provide the prospective buyer with some Call To Action (CTA).
Anchortext
The most natural way to sell. Most of us find suspicious buttons, banners and annoying pop ups, especially when we don't even have time to read the text.
But when the CTA is in a sentence we gain credibility. Positioned at the right time with the right keyphrase, the visitor is more ready than ever to proceed with the purchase as it seems to be the next step.
Images
A picture's worth a thousand words. Literally.
An image tells the story on its own in seconds. At the same time it can give an idea of what the customer should expect on the other side, i.e. where the sale will take place.
Buttons
For better or worse, most people tend to push buttons. Depending on their color, shape and environment, which in turn can be from a simple paragraph or image to a more complex form, buttons are the most attractive way to send people to the landing page.
The Landing Page
Even if you did everything right and the CTAs you used get clicked, the sale will be completed on another page, the famous Landing Page.
I have seen countless times CTAs with crazy Click Through Rate (CTR), which even reaches 70%, not making a single sale because there is no proper connection between content and landing page.
It's actually SEO Content Marketing
So far, I:
Did my research
Understood the brand
Found the right keywords
Got to know the target audience
Studied the competition
Found what to write
How to write it
Created it
Made or found the right pictures
Put my CTAs where I thought they should be
If you think that my content is ready, you have another thing coming! This is where the real fun begins. And when I say fun, I mean SEO.
Search Engine Optimization is so much more than keywords and without the proper SEO tactics content marketing is destined to fail.
SEO is not something that is applied when creating content and then left to its own devices. It is a continuous and painful process that is performed simultaneously by you and your competitors and it is not a 100-meter race but a marathon.
Even when the content I created started with good traffic and sales, it doesn't mean that it will stay that way.
In the opposite case or an average situation doesn't mean that I failed.
Text, images, page loading time, crawling budget, backlinks, interlinks, EVERYTHING needs continuous SEO. With the right tools, like Google Analytics and Google Search Console, I am able to monitor content performance in terms of both traffic and conversion.
Basically, the content is constantly changing to achieve maximum performance. The changes can be small or large, always combined with good SEO practices and a lot of A / B testing but usually most articles are completely different from their original form after a few months.
So, this is more or less the right process of a strategically designed and effective content marketing campaign. It takes time, perseverance and adaptability, several tools and specialized knowledge and experience in various fields. Following my tips you can try your luck but at least now you are prepared for what will follow. But you can always ask for help from Content Marketing Experts.