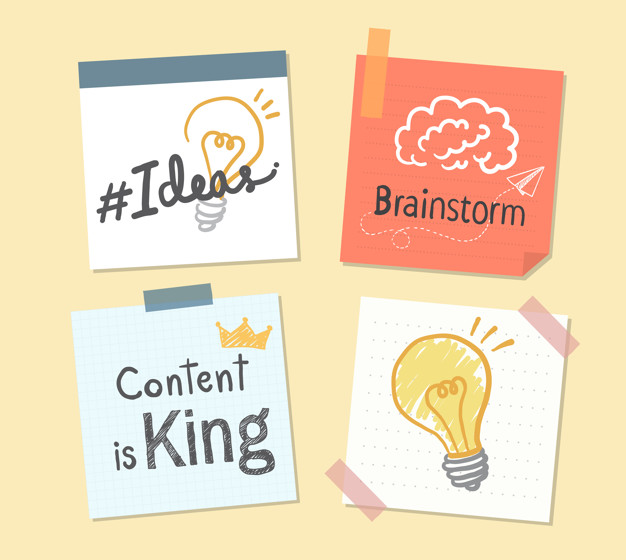 Digital Marketing Guide. 5 Effective Ways to Build a Powerful digital strategy
The days of cold phone calls, knocking on doors and using traditional ways of advertising are over.
The average person spends at least 5 hours a day online.
This is also the reason why you need a digital marketing strategy.
Facebook ads are 3 times cheaper and more targeted than television, print, and radio.
According to Google, there are more than 2 trillion searches in 2019. This translates to 63,000 queries per second. So you are more likely to engage with the right audience and therefore convert it to customers than any other ad.
Email is the # 1 communication channel. 91% of consumers will see their email on a daily basis. For every € 1 we spend on Email marketing, it generates € 38 (ROI = Return on Investment).In fact, the average cost per sale is reduced by 80% after continuous digital marketing activities.
If you want to grow fast and smart, you need an effective digital marketing strategy.A digital marketing strategy includes a plan for how your business will use social media (facebook, Instagram etc), search engines (google, bing etc), Emails and content (text) to promote your business.
Unfortunately it's not easy at all. Most small businesses fail in their own digital marketing plan. They usually fail for some reason such as:
1. They do not have the necessary knowledge
2. They do not have the time required
3. Not enough experience
At MarketUp Greece we can organize a digital marketing strategy with the knowledge and experience we have to make it successful at the least cost to the business.Our agency has the experience and knowledge of major digital marketing players such as Hubspot and Digital Marketer, and after successful digital marketing campaigns to give you the best and cheapest solution to make your successful digital marketing strategy.
Developing a digital marketing strategy
You can talk to your friends and family on the internet and social media. You can search for your favorite content on Google or Youtube. You can read and learn from a blog. You can control your emails. Most importantly though, you can spend your money.
We have strategies to help you increase your sales:
1. We create your customer profile
2. We increase interaction and traffic
3. We are generating more traffic to your website
4. We turn traffic into potential sales
5. Increase the conversion factor
6. We increase sales
To increase sales, we need to increase awareness, traffic, and conversions.
We build your customer profile
The ability to really understand your customers is very important. Nothing will work unless the Digital Marketing plan is cut and tailored to your business.
We do research and create your customer profile, by target distribution and demographics.
Your customer profile is the key to your campaign's success. Your ads will be relevant to your audience, thus earning clicks and conversions on your website, and therefore sales.
After creating your customer profile, we decide what strategy to follow.
Long term strategy
If you have social media followers and an email list with registered users you can get instant results at no cost. That is, we can turn your existing audience into customers and increase your sales.
Although you will get results, in the long term strategy, the timing of the plan is very important. So here in Marketup Greece usually the plan we create is between 6 to 12 months.
We use paid ads
Paid ads are always the most targeted and most effective to grow your audience.
We are optimizing your website
This way we help search engines find you easily.
Email Marketing
.
People check their email daily. This is why we use email in our plan
We create offers
Since we know our customer profile, we create offers where they can directly influence us.
Short-term Strategy
We create a faster, cost-effective, successful digital strategy if you already have followers and at least a list of emails to your potential customers. We are increasing your website traffic to social media and with the right promotion we are turning your existing users into customer buyers.
The above strategies are always chosen with what kind of business you are, whether you are new or in the market for some time etc.
We create online ad campaigns to get immediate results
With online advertising we can achieve immediate results of the goal we have chosen. And today, Online advertising is made up of search engines and social media.
Social media ads are cheap and they work. Search engine ads are very good and rewarding because there, all the potential customers are looking for, so they will find you there.
Both of the above ads work fast.
We set realistic expectations
We need to keep your audience warm. The hotter we keep the audience, the more likely we are to turn them into our customers.
We're constantly improving your online campaigns
70% of ads on Google and facebook fail. This is because when we run an ad we always have to watch it daily and according to statistics we often change it to improve performance.
Our experienced staff works with tools that enable us to effectively monitor your campaign and deliver the best ROI results.
1. We analyze the campaign score
2. We analyze the public
3. We analyze the performance data
Remarketing ads
With remarketing we are able to target audiences that have visited us but have not bought or interacted. We've invested a lot of money in remarketing with our clients, and what we've realized is that remarketing has more conversions, so it gives us more than the rest of the ads.
To do the remarketing campaign properly:
1. Create the audience
2. Monitor traffic to our site with a pixel
3. Waiting for our audience to grow until we can manage it.
Automated Email
Automated emails are preconfigured messages that are sent to a specific list of people.
They are effective and carry your audience closer to buying or interacting.
Content marketing
We need content to nurture our audience. It's the bridge to turn our audience into customers. It is the ultimate form of public engagement.
Contact us
With MarketUp Greece you can get a successful digital marketing plan that can lead you to increase sales and make more money.
Contact us and consult us for free.
We will analyze your product, your competition and offer you the best possible solution for your needs at the least cost of the market.